About Us
Ayios Therissos Medical Diagnostic & Radiological Center was founded in 1990 and for 31 years now it has been a pioneer in Diagnostic Medicine in Cyprus.
Ayios Therissos is the first Diagnostic Center which operated an MRI machine in Cyprus, in September 1990.
Currently, there are two Diagnostic Centers, one in Nicosia and one in Larnaca, providing services to patients across Cyprus.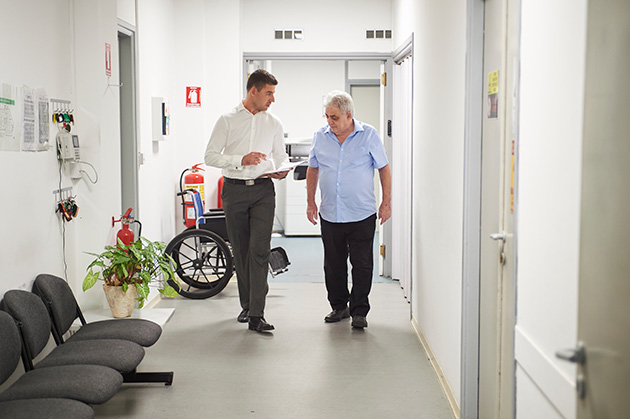 The technological superiority of Ayios Therissos is indisputable compared to the medical equipment currently available in Cyprus. Ayios Therissos offers to patients the opportunity to be examined by its ultramodern and brand-new diagnostic equipment.
Dr Thyrsos Posporis

Ayios Therissos Medical Diagnostic Center was founded in 1990 following the installation and operation of the first MRI machine in Cyprus. During the years, we maintain top quality services and technological innovation. The staff of our medical centers consists of radiologist doctors and radiographers with diversified specializations and training with many years of experience. Today, we have two medical diagnostic centers, one in Nicosia and one in Larnaca: Our three MRI machines and our CT machine, carry the highest currently available technological standards for medical equipment''.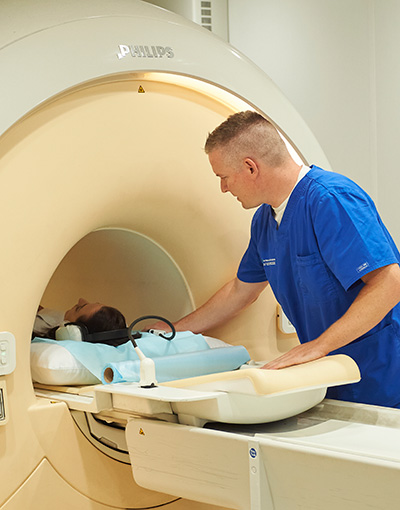 Our vision
Ayios Therissos is in the first place in technological development, maintaining high quality standards and human-oriented approach to its patients!
Our purpose is to provide medical diagnostic services which meet the requirements of our patients and also meet the requested medical protocols for Computed Tomography (CT) and Magnetic Resonance Imaging (MRI).
Our radiologist doctors demonstrate high level of expertise, specialization and experience.
Our radiographers, and our paramedical staff, demonstrate high level of training and experience.
Dr. Eleni Eracleous – Medical Director

Our Medical Center has successfully completed more than thirty years of operation. With its constantly upgraded, cutting-edge technologies, it offers the most specialized diagnostic examinations. Our medical Center is involved in research, in collaboration with the University of Cyprus and other foreign Universities with international journal publications. Our well-trained staff is present at the Medical Center on a 15-hour basis, and has an immediate 24/7 response to emergency cases.
Our goals
By implementing our technological superiority and by demonstrating the expertise of our radiologist doctors, Ayios Therissos remains at the forefront in the medical diagnostic sector in Cyprus, and is among the most advanced medical diagnostic centers in the world.
Providing same day and high-quality services, Ayios Therissos aims for a human oriented approach in every visit of its patients.
Dr. Thyrsos Posporis, Executive Director
Dr. Eleni Eracleous, Medical Director
Charis Eleftheriou, Finance Director